Partners
Impact Investments
We make impact investments in organizations creating dignified economic opportunities for people experiencing poverty. Impact investments involve expected social returns as well as modest financial returns.
While we intend for our impact investments to reach people in extreme poverty, we also invest in organizations reaching people under the local poverty line. Up to 8% of our portfolio is allocated for impact investments.
SMILING MUSHROOM (Nam Tuoi Cuoi) is a Vietnamese company that produces healthy mushroom products. Under the terms of the investment, founder Pham Hong Van is committed to achieving several social performance metrics including job creation for people coming from disadvantaged backgrounds, enhancing employee benefits, and improving environmental practices such as reduced water and energy usage. As of June 2018, Van had already created 8 jobs, augmented the benefits offered to her workforce, and reduced energy usage by 40%. 3rd Creek Foundation invested in Smiling Mushroom in 2017 in collaboration with the Thriive Impact Investment Fund.
"I believe that a business can create positive impact to people, society, and environment and only when a company does that, they can grow big and sustainably. In Smiling Mushroom, we empower and give meaningful opportunities for self development to disadvantaged people, particularly women." - Pham Hong Van, Founder & CEO
ANZA was founded on the belief that innovators will transform Tanzania. Anza provides them with personalized and strategic capacity building, affordable capital, and access to relevant networks. Through the Anza Accelerator, Anza Hub, and Anza Capital, Anza Capital, Anza meaningfully assists to grow businesses that create more jobs and provide life improving products or services to low income Tanzanians. The Anza Growth Fund (AGF) is the lending arm of Anza Capital and provides affordable and flexible financing to help clients maximize their growth and impact potential.
One beneficiary of 3rd Creek Foundation's AGF investment is Jibu Tanzania. Jibu sells affordable, packaged drinking water to the low-income market in Arusha. Currently, for the 90% of Tanzanians who don't have access to clean, bottled drinking water, the primary options are boiled water, untreated water, or point of use filtration - all of which are less convenient and safe than Jibu water. Bottled water competition (Coke, Nestle, and local bottlers) focuses almost exclusively on selling to the top 10% of the population. Meanwhile, Jibu's decentralized and low-cost operating model allows them to sell clean, safe drinking water affordably to the neglected bottom 90% of Tanzanians.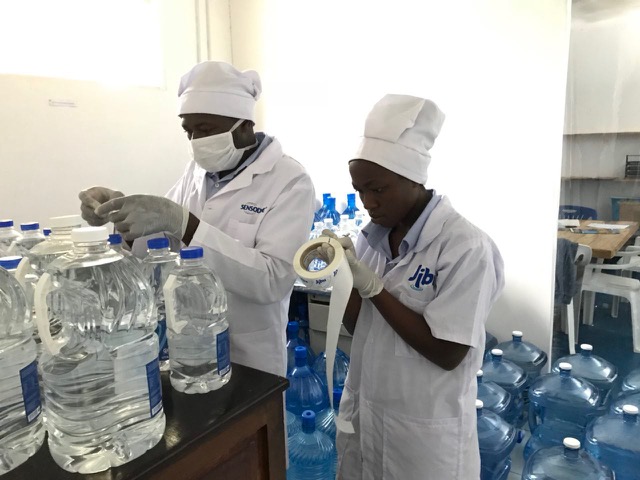 ESSMART GLOBAL is a company that delivers life improving goods to the rural poor in India. Essmart constitutes a network that makes the connection between innovative technology such as agricultural tools, solar lights and reading glasses with existing small-scale retail stores. Using sophisticated logistical software and strategies, Essmart manages the distribution and provision of education and after-sales service needed to provide those living in poverty in rural India with technological products that can enhance their productivity, savings, and quality of life.
Since 2013, Essmart has equipped 1,300 stores with over 110 catalogued products that have raised the shops' revenues by up to 40%. As of April 2018, the company has reached over 120,000 people, increased over 22 million hours of productivity, and helped customers save over 50 million rupees.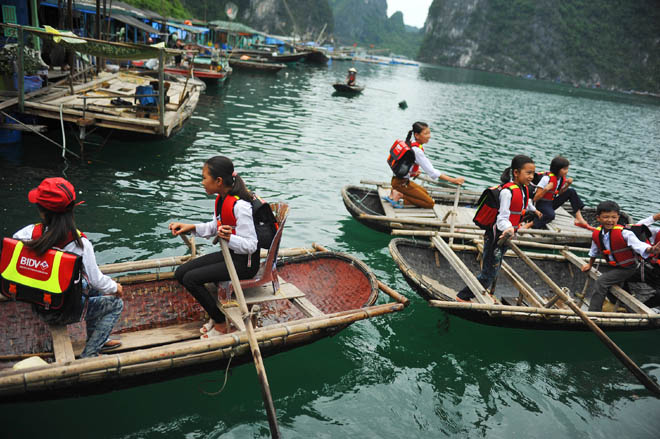 NAM THANG LONG is a Vietnamese social enterprise which manufactures unique life vest backpacks for schoolchildren. Backpacks help children to transport their materials to and from school and often give them a sense of pride in their studies. By also operating as life jackets, Nam Thang Long's backpacks go a step further to prevent the incidence of childhood drowning. Unfortunately, childhood drowning is prevalent in Vietnam and other countries during rainy season, when children have to cross rivers to get to school, and lack the ability to swim. Nam Thang Long was part of the Thriive Hanoi cohort in 2010. This was 3rd Creek Foundation's first impact investment, which we made in partnership with the Arthur B. Schultz Foundation.